Nothing like a classic as big as Corinthians vs. São Paulo to kick off the semifinals of the prestigious Copa do Brasil championship.
What can we expect from these giants? How do they arrive for this historic semifinal? Follow along here!
Corinthians vs. São Paulo
Today, Corinthians vs. São Paulo marks the beginning of the Copa do Brasil semifinals. On the other side, we have two other Brazilian giants, Grêmio and Flamengo, who will face each other tomorrow at the Arena do Grêmio.
Despite the undeniable history of Corinthians and São Paulo, both teams arrive at this semifinal on quite different paths.
Corinthians has been dealing with serious instability since the start of the season.
They began the Campeonato Paulista with their youth product, Fernando Lázaro, in charge of the team. However, inconsistent performances and an early elimination from the competition at the hands of Ituano led to a brief tenure for the coach.
Consequently, he was dismissed on April 20th.
The choice to replace him was Cuca, a prominent name in the national scenario, with state championships, Brazilian championships, Copa do Brasil, and Copa Libertadores titles on his resume.
Nevertheless, his arrival was not well-received by the Corinthians fans, as Cuca has a conviction for sexual relations with a 14-year-old girl back in the 80s, during his time as a player at Grêmio.
The Fiel Torcida, always very politically active, in the right manner, stated that they cannot accept a person with Cuca's convictions as the coach of their club.
Image: Portal Meu Timão
For this reason, his tenure was brief, but enough to make Corinthians advance in the Copa do Brasil, facing Remo in a thrilling match.
The chosen one to fill the vacancy was none other than Vanderlei Luxemburgo. The legendary coach needs no introduction.
However, for some time now, Luxemburgo had not been delivering consistent results, so his arrival was met with skepticism.
Indeed, his record so far is not impressive. Under Luxemburgo's guidance, there have been 22 matches, with 8 wins, 5 draws, and 9 losses.
However, if we take a closer look at these numbers, we can see a strong improvement in the team's performance.
Corinthians is unbeaten in the last 5 games, securing 4 consecutive victories during this period, in addition to qualifying for the Copa Sudamericana Round of 16 and the Copa do Brasil semifinals.
Certain players tested by Luxemburgo, such as midfielder Gabriel Moscardo and forward Ruan Oliveira, have brought a new dynamic to the team. Despite this positive phase, caution is still needed, as the team shows some defensive inconsistencies that could be fatal.
Corinthians should also be concerned about the Brazilian Championship since they currently sit in 15th place, just 2 points above the relegation zone.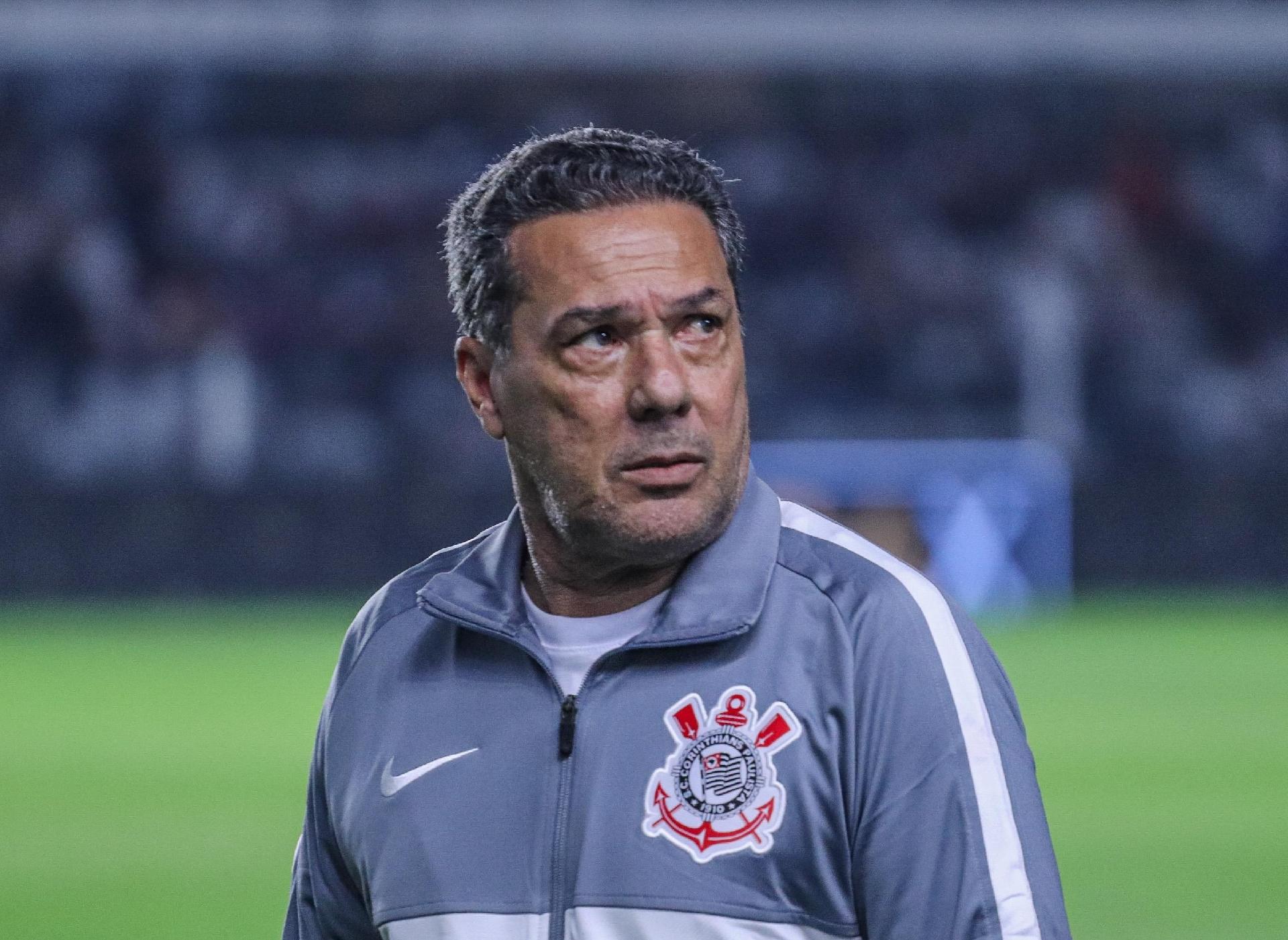 Image: REINALDO CAMPOS/FUTURA PRESS/FUTURA PRESS/ESTADÃO CONTEÚDO
Meanwhile, the Tricolor from Morumbi is experiencing a honeymoon with its fans. The beginning of the year, under the guidance of the beloved Rogério Ceni, seemed catastrophic. Besides the low-level football displayed, there were also reports of internal disagreements between Rogério and the squad.
Consequently, he stepped down from his position to make way for Dorival Júnior.
From that point on, the response was immediate. Dorival started utilizing players who had hardly been given opportunities under Rogério Ceni.
The players reacted positively to the new stimuli and have been piling up good results and playing excellent football.
Their qualification against their rivals Palmeiras in the quarter-finals served as even greater motivation for the upcoming match.
Image: Miguel Schincariol/Getty Images
Under Dorival's command, in 24 matches, São Paulo has achieved 14 wins, 5 draws, and 5 losses.
In reality, when it comes to a Corinthians vs. São Paulo classic, it's very hard to determine a clear favorite for the match.
However, it's impossible to ignore the work being done by Dorival Junior and the consistency of his team since his arrival.
Furthermore, it's worth noting that Dorival is the current champion of the competition, having won it with Flamengo in 2022.
Line-up and broadcast
The likely lineup for Timão is: Cássio; Bruno Méndez, Gil, and Murillo; Fagner, Fausto Vera, Giuliano (Matías Rojas), and Bidu; Renato Augusto; Róger Guedes and Yuri Alberto.
As for São Paulo, they are expected to field: Rafael; Rafinha, Arboleda, Diego Costa (Beraldo), and Caio Paulista; Pablo Maia, Alisson, Rodrigo Nestor, and Wellington Rato; Luciano and Calleri.
The match will be broadcasted on Sportv, Premiere, and Amazon Prime.
Who will come out victorious in this encounter?
Follow us on social networks to stay updated on the latest foreign football news and exclusives: Instagram, Facebook e Twitter.
Written by Vitor F L Miller.