Estudiantes vs Corinthians: A Thrilling Clash on August 29, 2023, in the Copa Sudamericana Quarterfinals.
What can we expect from this clash of giants between Brazil and Argentina?
Image: Icon Sport
The First Leg
As reported by us, the first leg was a fierce battle between the two teams. As expected in a match between Brazilians and Argentinians, a rivalry that's one of the biggest in world football, the game was intense, and neither team would give up the chance to progress easily.
In the end, Corinthians emerged victorious with a goal from defender Gil after a corner kick from Rojas.
Get all the details about the first part of this exciting match here.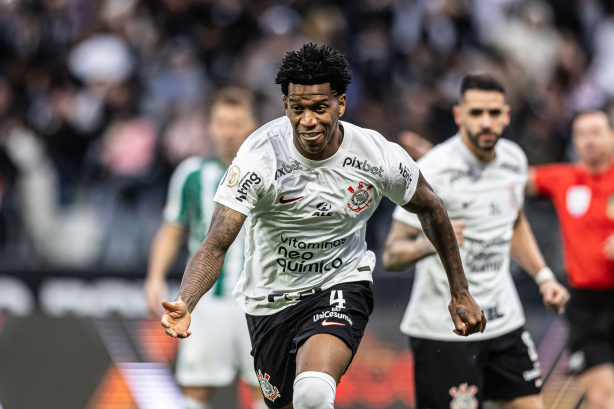 Image: Jhony Inacio/Meu Timão
Expectations for Estudiantes vs Corinthians
In this clash, there are 5 Libertadores titles, 3 world titles, and 13 national championships. Two giants of South American football face each other for a spot in the Copa Sudamericana semifinals.
Corinthians spent much of the season being underestimated. As previously reported by Calcio Deal in previous articles, the team struggled with coaching changes until they settled on the experienced Vanderlei Luxemburgo.
Luxa's start wasn't great. The team lacked a clear playing style and suffered defeats.
However, Luxemburgo managed to implement his playing style, instilled confidence in the younger players, and retained the core of players considered idols and veterans of the team. As a result, Corinthians went on an 11-game unbeaten streak but was eventually defeated by São Paulo in the Copa do Brasil semifinals.
So far, there hasn't been a clear response on the field to that painful elimination, especially considering it was against a major rival.
Despite their good performance in the cups, Corinthians is going through a rough patch in the Brazilian Serie A and needs to be cautious. The team is currently in 13th place, just 4 points above the relegation zone.
For this reason, part of the Corinthians fanbase believes that perhaps focusing on the Brazilian Serie A and getting out of this undesirable position might be the better path.
Image: Rodrigo Coca/Agência Corinthians
Estudiantes, on the other hand, isn't having a great start in the Argentine league. They were defeated in the first two rounds and are currently in 12th place among the 14 teams in Group B.
The teams have the following probable line-ups for today's match:
Corinthians: Cássio, Bruno Méndez, Gil, Caetano (Lucas Veríssimo) and Fábio Santos; Gabriel Moscardo, Maycon and Renato Augusto; Matías Rojas, Guilherme Biro and Yuri Alberto.
Estudiantes: Andújar; Eros Mancuso, Santiago Núñez, Lollo and Benedetti; Jorge Rodríguez, Ascacíbar, Jose Sosa, Zuqui and Rollheiser; Boselli.
On Corinthians' side, the most noticeable absence is Fagner, who suffered a muscular injury and won't be available for coach Vanderlei Luxemburgo.
For us at Calcio Deal, the match will be highly contested, and neither team is likely to come out as an easy winner.
An important factor favoring Corinthians is that they secured a positive result at home. Therefore, Estudiantes will have to push for qualification, which might be beneficial for Corinthians if they can capitalize on counter-attacks using the speed of Guilherme Biro and Yuri Alberto.
However, if Corinthians' performance resembles that of the match against São Paulo in the Copa do Brasil, they have a good chance of being eliminated in Argentina.
Based on the presented line-up, coach Eduardo Domínguez has populated his midfield to build passing sequences that can serve the players on the flanks, such as Zuqui and Rollheiser. These players will have the option to combine with Boselli for a scoring opportunity or take the ball to the byline and set up the Argentine striker.
In this way, the match will depend greatly on how Corinthians reacts to initial pressure from the home team, which, driven by their fans, will spare no effort to secure qualification.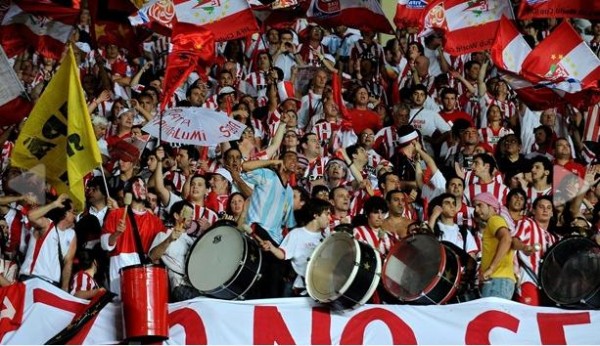 Image: Futebol Portenho
Follow us on social networks to stay updated on the latest foreign football news and exclusives: Instagram, Facebook e Twitter.
Written by Vitor F L Miller.