Hansi Flick, the then-coach of Germany, was dismissed following yet another humiliating defeat to the Japanese national team in a friendly match.
Hansi Flick's Journey
Hansi Flick, popularly known as Hansi, took over as the head coach of the German national team in 2021.
However, his performance didn't meet expectations, and he was relieved of his duties after a painful 4-1 defeat to Japan.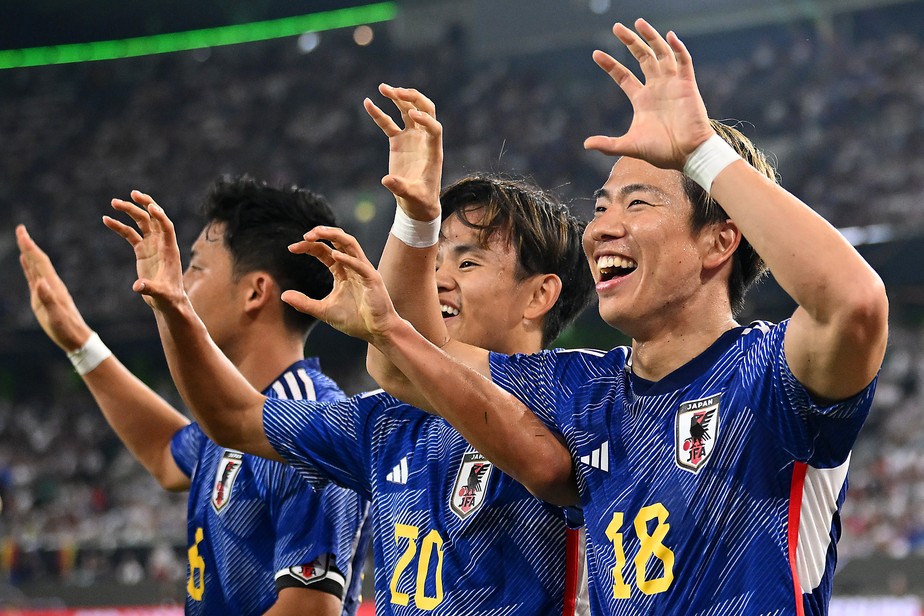 Image: Fifa
On this FIFA date, most Western national teams were engaged in qualifying matches. In South America, teams were vying for a spot in the World Cup, while in Europe, they were competing for a place in Euro 2024.
Germany, as the host nation of Euro 2024, had already secured its place in the tournament and didn't have any qualifying matches. Consequently, the German Football Association (DFB) decided to schedule a friendly match for this date, and they chose Japan as their opponent.
The Germans had a score to settle with Japan, as they were still smarting from their previous encounter. In their last meeting, Japan had defeated the four-time world champions 2-1. This result, combined with a subsequent draw against Spain, had prevented Germany from advancing to the knockout stage of the World Cup for the second consecutive tournament.
In other words, after winning the 2014 World Cup, Germany had failed to reach the round of 16 in both subsequent World Cups. It's worth noting that in both tournaments, Germany was considered the strongest team in their respective groups, yet they suffered defeats to teams of much lower standing.
As the head coach, Hansi Flick had been in charge of the German national team for 25 matches. During his tenure, he secured 12 wins, 7 draws, and suffered 6 losses, resulting in a win rate of 57.3%. These numbers were considered unacceptable for one of the world's top national teams.
However, it's important to note that the overall situation of German football as a national team hasn't been particularly positive. Hansi Flick was part of the problem, but not the entirety of it.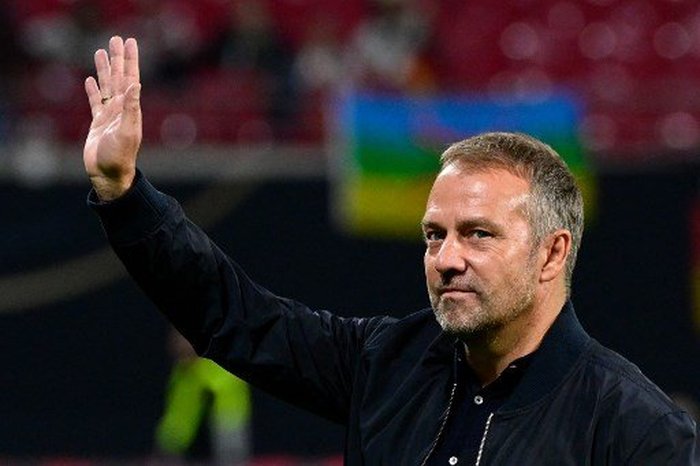 Image: John MACDOUGALL / AFP
After their loss in the 2002 World Cup final to Brazil, Germany initiated a major overhaul of its national team. The key to this transformation, which culminated in their 2014 World Cup triumph, was a gradual passing of the torch from experienced, established players to talented youngsters who had been meticulously groomed in the youth ranks.
Starting from 2002, Germany developed a distinct style of play that was independent of the head coach. This allowed young German players to have a deep understanding of their tactical system, as their education in this style began at the youth levels.
The Decline
However, after achieving the long-awaited fourth World Cup title in 2014, it seems that the style of play that had brought them success had grown stale. The subsequent early exits from the World Cup and Euro 2020 (round of 16 loss to England) exposed a German team that played a style of football lacking creativity, flair, and incisiveness—qualities that had historically characterized German football.
Moreover, the so-called "golden generation" of German players, including Timo Werner, Serge Gnabry, Kai Havertz, Niklas Süle, Joshua Kimmich, Leroy Sané, and others, who were once hailed as the future of the national team, have struggled to replicate their club form on the international stage.
Image: Getty Images
After the baton had been passed from the likes of Thomas Müller, Toni Kroos, Sami Khedira, and Mats Hummels, these young players, who should now be in their prime, have failed to perform consistently for the German national team. They seem to lack an understanding of what it means to represent one of the world's most prestigious footballing nations.
In moments of pressure and adversity, they appear to abandon the typical German composure and demonstrate a lack of readiness for the challenges that arise in high-level international competitions.
As a result, Germany will likely seek a coach who can uplift the morale of these players, given their undeniable quality.
In this context, media reports suggest that Jurgen Klopp, who has enjoyed considerable success as the manager of Liverpool, is a possible replacement for Hans Flick. His appointment would undoubtedly be pivotal and impactful.
Klopp is one of the few coaches capable of delivering results in a short span of time, and with Euro 2024 rapidly approaching, time is of the essence.
What are your thoughts? Was Flick's dismissal justified? Is Klopp the best choice to take over? Share your opinions!
Follow us on social networks to stay updated on the latest foreign football news and exclusives: Instagram, Facebook e Twitter.
Written by Vitor F L Miller.