The preseason didn't start well at all for Al-Nassr and Cristiano Ronaldo. In a friendly match against Spain's Celta de Vigo, the Saudi team suffered a resounding 5-0 defeat. Let's see what happened.
The Friendly Match
Celta de Vigo delivered a smashing victory over Al-Nassr. The 5-0 result was entirely built in the second half. The scorers for the Spanish team were Gael Alonso, Miguel Rodríguez (2), and Larsen (2).
Al-Nassr's defender, Al Amri, was sent off at 52′. From that moment on, the match became extremely comfortable for Celta. Piling up chance after chance, they easily built the commanding scoreline.
Luis Castro's team and Cristiano Ronaldo demonstrated a serious inability to defend. Two of the goals were scored with headers, revealing significant problems in dealing with aerial balls.
Moreover, four out of the five goals were constructed from the left side of the field, with straightforward overlapping runs that left the defense completely disoriented.
A glaring lack of attention from the defense in executing the offside trap correctly was also evident. Playing a high line, the defense was clearly out of sync and lagging in most plays, allowing the attackers to find comfortable positions to score.
The match also marked Brozovic's debut, who was substituted just before Al-Nassr's player got sent off.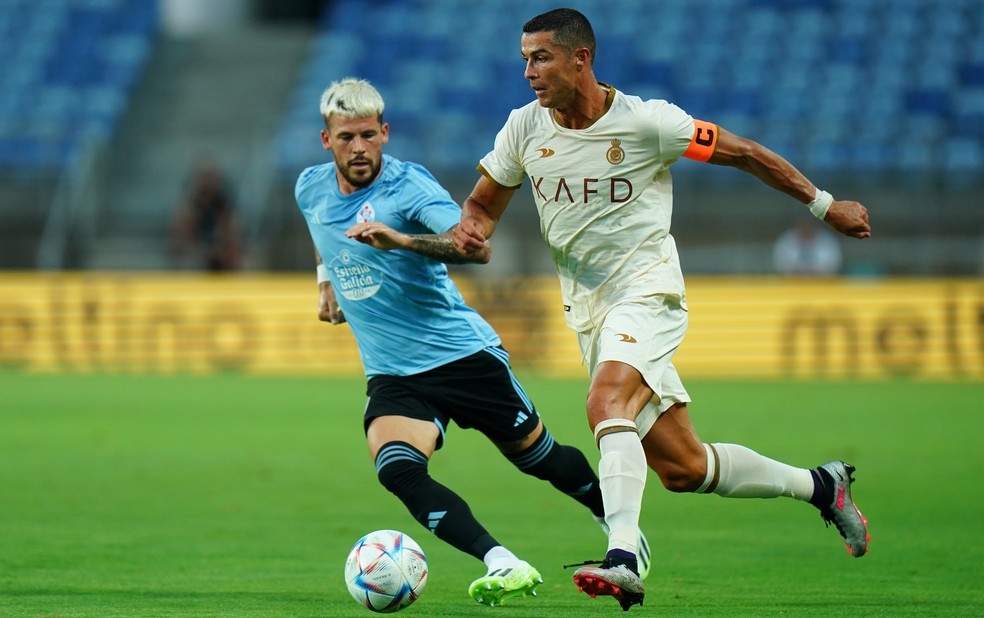 Image: Gualter Fatia/Getty Images
The Al-Nassr preseason and expectations for the year
Many believe that having a few stars will automatically make a winning team. However, it's not that straightforward.
On paper, the 2022/23 Paris Saint-Germain was undoubtedly the most formidable team, boasting the most brutal attacking trio in history, with Neymar, Messi, and Mbappé. Nevertheless, they fell far short of claiming the coveted European trophy.
The same goes for the new teams in the Saudi league, like Al-Nassr. After an uninspiring 2022/23 season, finishing as Saudi runners-up and getting eliminated in the Saudi Cup semifinals.
For a team to succeed, balance is essential. At this early stage, Al-Nassr seems overly focused on acquiring attacking power, already having Cristiano Ronaldo and Talisca, and adding Brozovic to their ranks.
However, it appears that the management has neglected the defense. As mentioned earlier, the team showed structural and technical defensive vulnerabilities, which could pose a significant headache for Luis Castro.
While Al-Nassr did secure two previous victories in this preseason, they were against opponents considered to be of a lower level.
Cristiano Ronaldo's team defeated Alaverca, a third-tier Portuguese team, 2-0, and Farense, a second-division Portuguese team, 5-1.
In their first real challenge, Al-Nassr suffered a massacre against Rafa Benitez's Celta de Vigo.
The next preseason commitments for Al-Nassr are against Benfica, PSG, and Inter Milan, all top European teams.
Image: Al-Nassr
Al-Nassr in the transfer market
Cristiano Ronaldo and Brozovic won't be enough to form a championship-winning team in the "new" Saudi League.
As previously mentioned, the Robozão club needs balance, especially in defense.
Therefore, they are now searching for players who can make the team more cohesive.
According to reports, Alex Telles is close to finalizing a deal and joining the squad, which would be an excellent reinforcement, considering the defensive frailties, particularly on the left side.
Image: 2023 Quality Sport Images, Getty Images Europe
Another player rumored to be a crucial addition is the center-back Gustavo Gomez from Palmeiras. For two seasons now, the Paraguayan has been the best defender in Brazilian football.
Aside from being a great leader, he is extremely competitive, skilled, and also a goal scorer. He has netted 15 goals and provided 6 assists in the last two seasons, impressive numbers for a defender. In total, he has played 246 games for Palmeiras, scoring 31 goals and winning numerous titles.
Thus, if these signings are completed, Al-Nassr will be in good shape to face their adversaries, as we cannot forget that the other teams have also heavily reinforced for the current season.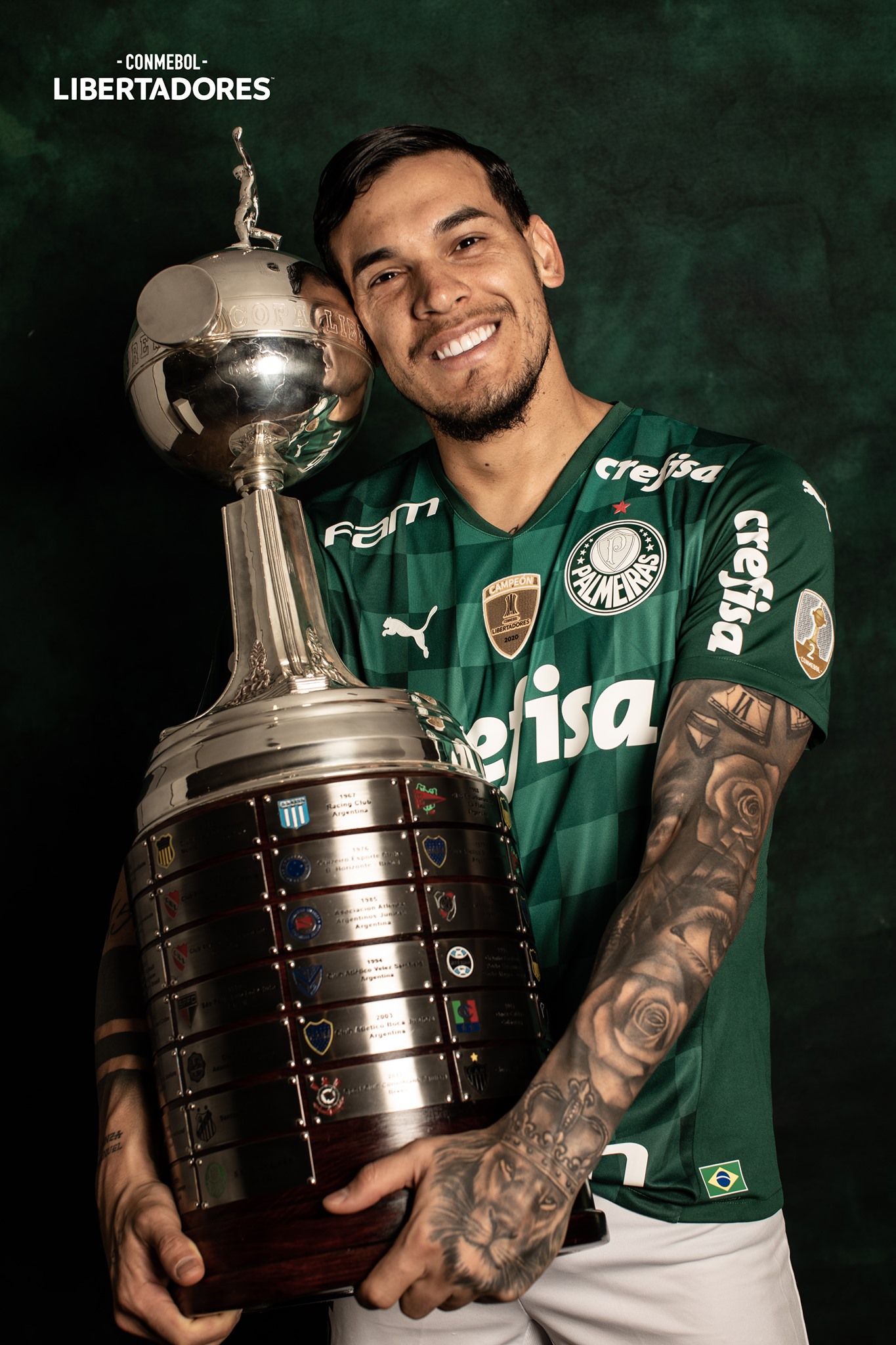 Image: Twitter CONMEBOL
What will be Al-Nassr's path this season after all? Is the Saudi League superior to the MLS?
Follow us on social networks to stay updated on the latest foreign football news and exclusives: Instagram, Facebook e Twitter.
Written by Vitor F L Miller