We're back with another analysis of young players. Once again, with our friends from Rondo Reports, we present Gabriel Moscardo, a 17-year-old midfielder for Corinthians, who has been captivating the Fiel Torcida (faithful fans) and attracting interest from European giants.
Image: Rodrigo Coca/Agência Corinthians
The journey of Gabriel Moscardo
Gabriel Moscardo was born in Taubaté, in the conutryside of the state of São Paulo, Brazil, on 09/28/2005.
Due to current needs in the Corinthians' squad, which has many older players susceptible to injuries, young Moscardo emerged as a surprising alternative for coach Vanderlei Luxemburgo, earning a starting position in just a few matches.
Right-footed, a defensive midfielder, and standing at 1.85 meters tall, Gabriel Moscardo already displayed quality as a player in Corinthians' youth categories.
He has been with the club since 2018 and had a remarkable run in 2022. In that year, he played 26 games for the U17 team and scored 10 goals, an impressive feat considering his position. He even won the São Paulo State Championship in that category.
In 2023, he played 19 games for the U20 team at Timão, scoring 3 goals. However, Moscardo was quickly called up by Luxemburgo, who needed a player for his position.
The coach had lost Maycon and Renato Augusto to injuries, as well as Du Queiroz who moved to Russian football.
Vanderlei Luxemburgo has always been known for launching players who go on to become world-class stars. Neymar is a prime example. The legendary coach gave Neymar his first opportunity in 2009 and even affectionately nicknamed him "butterfly fillet" due to his extremely slender physique, which is why Neymar's integration into the professional team was gradual.
Unlike some names that generated buzz from a very young age, Gabriel Moscardo earned his place away from the limelight.
While players like Rodrygo, Vinicius Jr, Endrick, and Vitor Roque were already making headlines in the press before their professional debuts, the Corinthians midfielder began his journey with skepticism, not being widely known even among the passionate Timão fans.
He made his professional debut on 06/29/2023, in Corinthians' 3-0 victory over Liverpool (URU), in the last round of the Copa Libertadores group stage. He played for just 11 minutes.
With the triumph, Corinthians finished in 3rd place in the group, qualifying for the Copa Sudamericana playoffs.
From then on, he became a constant presence in the team's matches, especially in the Brazilian Championship, starting in 75% of the games.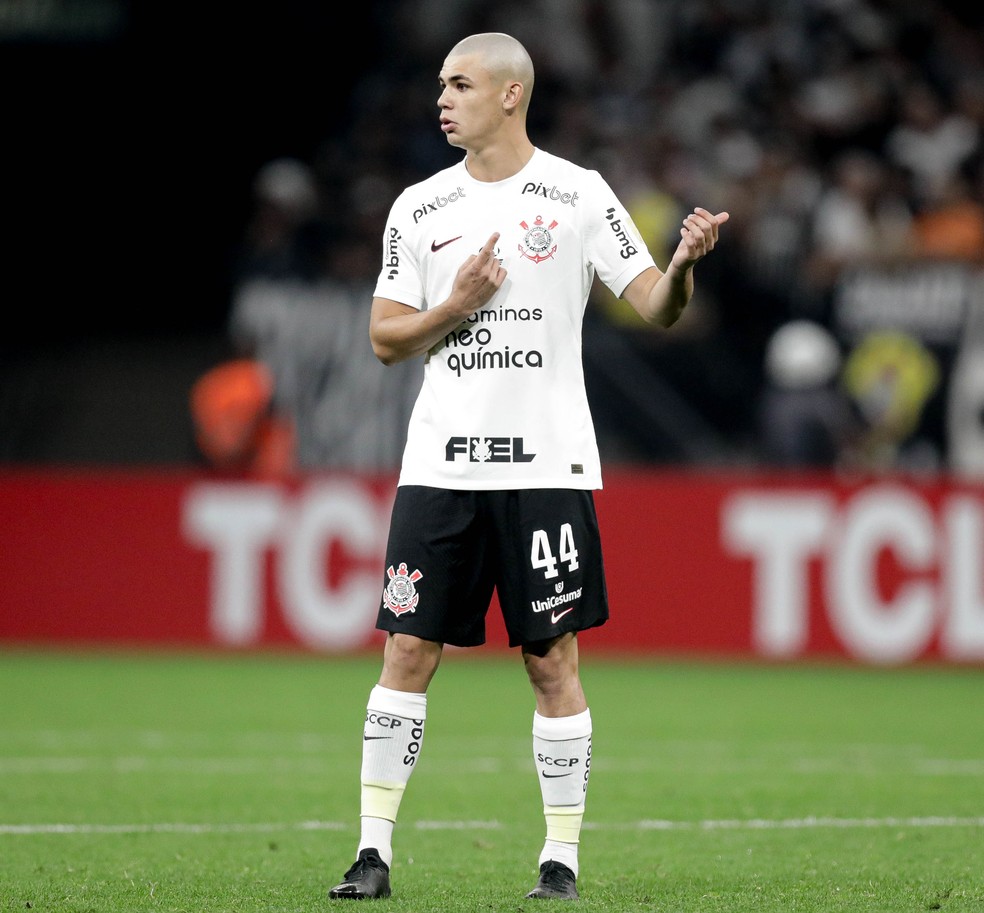 Image: Rodrigo Coca/Ag. Corinthians
Statistics and playing style
As mentioned, Gabriel Moscardo stands at 1.85 meters tall, and he appears even taller. With his lanky physique, he combines elegance and physical presence, a lethal combination in modern football.
He's a midfielder who controls the midfield. He has a strong personality for a 17-year-old and isn't afraid to break up opposition plays, even if it means committing fouls.
Moreover, he remains composed with the ball at his feet and, even under pressure, keeps his cool and chooses the best play, often making quick movements in tight spaces.
According to the Wyscout platform, the midfielder has an impressive 87% passing accuracy, along with a 59% accuracy in long balls.
Defensively, he wins 56% of ground duels and an astounding 78% of aerial duels, providing crucial assistance to the defense when the opponent sends the ball into Corinthians' area. Additionally, he averages 5.83 interceptions per game.
Another interesting aspect is his ability and intelligence in initiating Corinthians' counter-attacks. Whether by stealing the ball and sprinting forward with it, taking long strides, or positioning himself to receive a pass after the ball is won back by other midfielders/full-backs who may not possess his acceleration and speed, such as Renato Augusto, Giuliano, Fábio Santos, and Fagner.
Ver essa foto no Instagram
Now, let's take a look at what our friends at Rondo Reports had to say:
"It only took Gabriel Moscardo 12 games of the 22/23 season to go from an unknown substitute to Brazil's next future star!
By the end of the season Moscardo was a starter for Corinthians, often as a single pivot, despite being just 17 years old. For someone so young, Moscardo has a remarkable ability to establish order within his team. He's got the press resistance of Busquets combined with the combative and physical style of Didier Deschamps.
Just like Deschamps did for Zidane and Henry, Moscardo does the dirty work, breaking up play before releasing the ball to Corinthians more creative outlets – its this level of maturity and game intelligence that makes Moscardo one of the most exciting young talents in world football.
As expected, Todd Boehly's talent vacuum came sniffing but Corinthians pulled the plug, putting a £26m price tag on his back and giving him at least another season to organically grow in the Brazilian Serie A."
Based on the football he's shown and the sums already rumored for Moscardo, Corinthians hopes that this will be the biggest sale in their history, especially considering the club's past poor transfer deals.
It's worth remembering that players like Marquinhos, Robert Renan, William, and many other stars left the São Paulo club with low or no compensation.
Do you believe that Gabriel Moscardo can play at a high level in European football?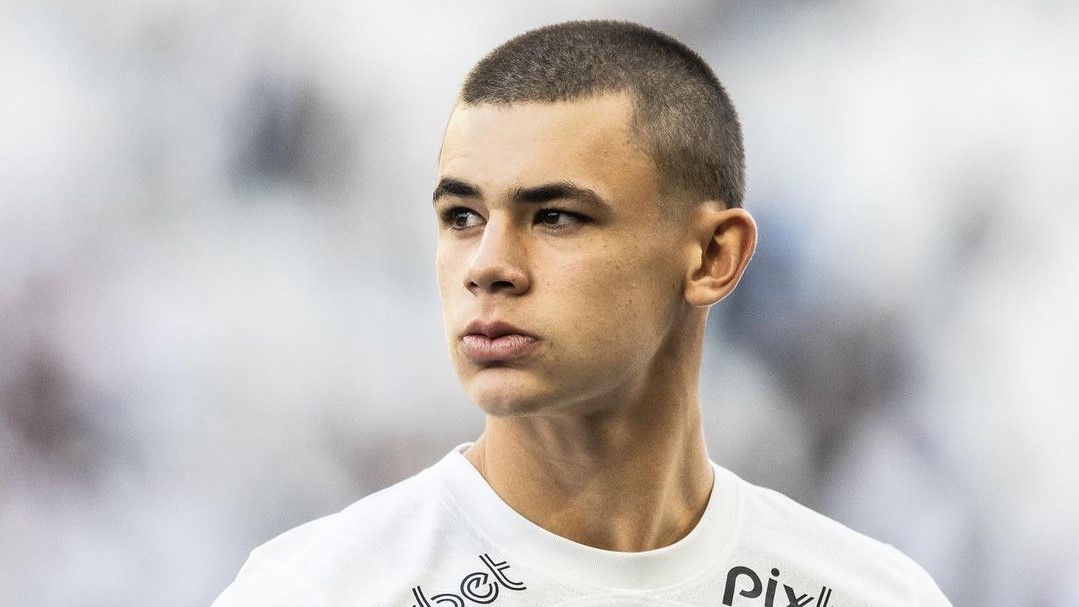 Image: Reprodução Mídias Sociais
Follow us on social networks to stay updated on the latest foreign football news: Instagram, Facebook e Twitter.
Written by Vitor F L Miller